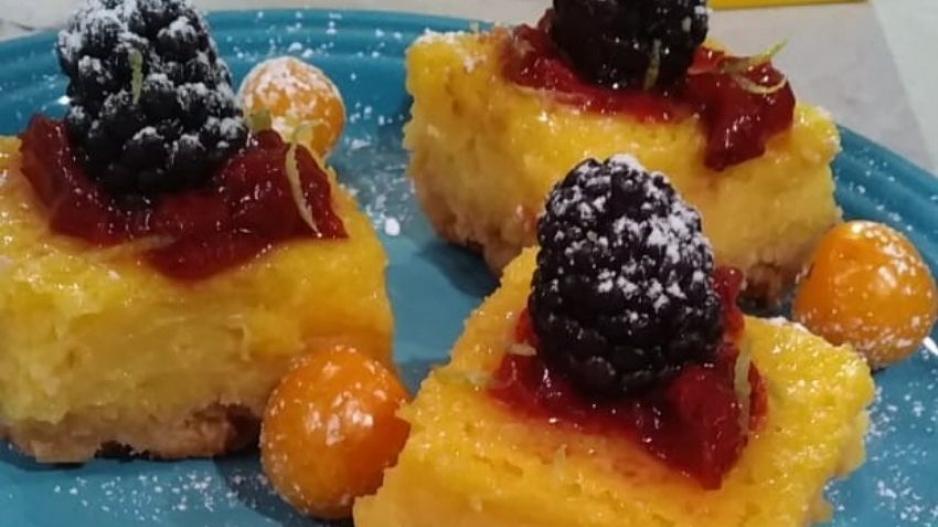 competition
Creamy Lemon Bars
SPONSORED CONTENT

Celebrating the season of togetherness, the Morning Show SA will be showcasing an Ultra-festive recipe every morning this week because there's no better way to share meaningful festive moments than with the delicious taste of Ultra Mel custard.
Creamy Lemon Bars
Ingredients:
The base:
Shortcrust pastry

The filling:
500 ml Zero Custard
Juice of one lemon and zest
4 egg yolks
100 ml White sugar
60 g plain flour
Powdered sugar

Method:
1. Preheat oven at 180 degrees Celsius
2. Spread the pastry on a baking tray lined with baking paper.
4. Blind bake for 12 minutes
5. Whilst the short crust is baking, we can get on with filling
6. In a bowl separate the egg yolks and add sugar,lemon juice and zest
7. Whisk till the sugar is dissolved.
8. Add the custard and flour and mix till all lumps disappear.
9. The crust should have finished blind baking and cooling slightly.
10. Tip the filling on top of short crust and bake for a further 30 minutes at a 180 degrees Celsius.
11. Once it's done cooking chill in the fridge for at least 3 hours,overnight,till the bars are set and cut into squares.
12. Dust the top with powdered sugar and garnish with a raspberry on each square.