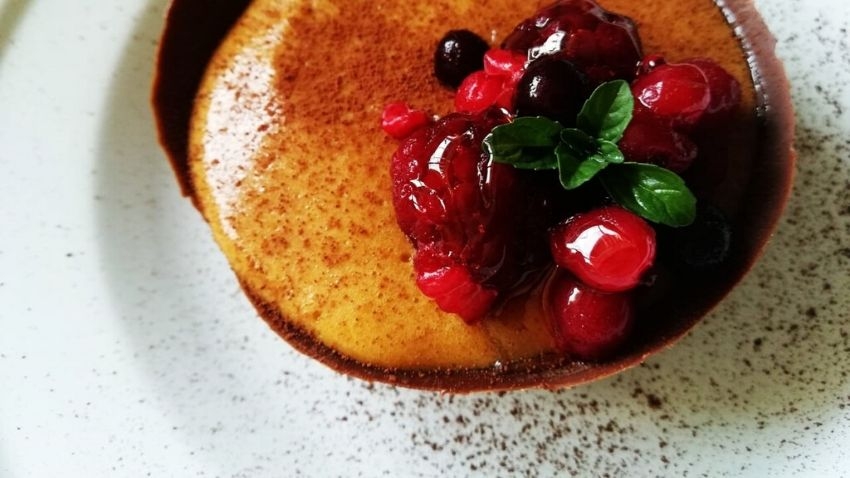 Scoop
Custard Pick Me Up Chocolate Cups
An Ultra-festive recipe by The Skinny Cook as showcased on the Morning Show SA.
SPONSORED CONTENT

Celebrating the season of togetherness, the Morning Show SA will be showcasing an Ultra-festive recipe every morning this week because there's no better way to share meaningful festive moments than with the delicious taste of Ultra Mel custard.
Custard Pick Me Up Chocolate Cups
Ingredients:
500 ml custard 
2 cups marshmallows
100 ml strong coffee (Decaf also fine)
DBL shot sherry
Some berries to garnish
Your favorite dark/ milk chocolate slab
Balloons
Method:
Melt chocolate on a DBL boiler and set aside
Blow Up the number of balloons for the number of cups you want
Dunk the inflated balloons in the melted chocolate and set them on a tray with parchment paper, Freeze for 10 minutes
Whilst the chocolate is setting up, we can start with the coffee custard mousse
In a small pot melt marshmallows over a low heat, when slightly cool, add the coffee And the DBL shot of sherry
When it's back to room temperature add the zero custard.
Combine mixture to a smooth light consistency.
Take the cups out.