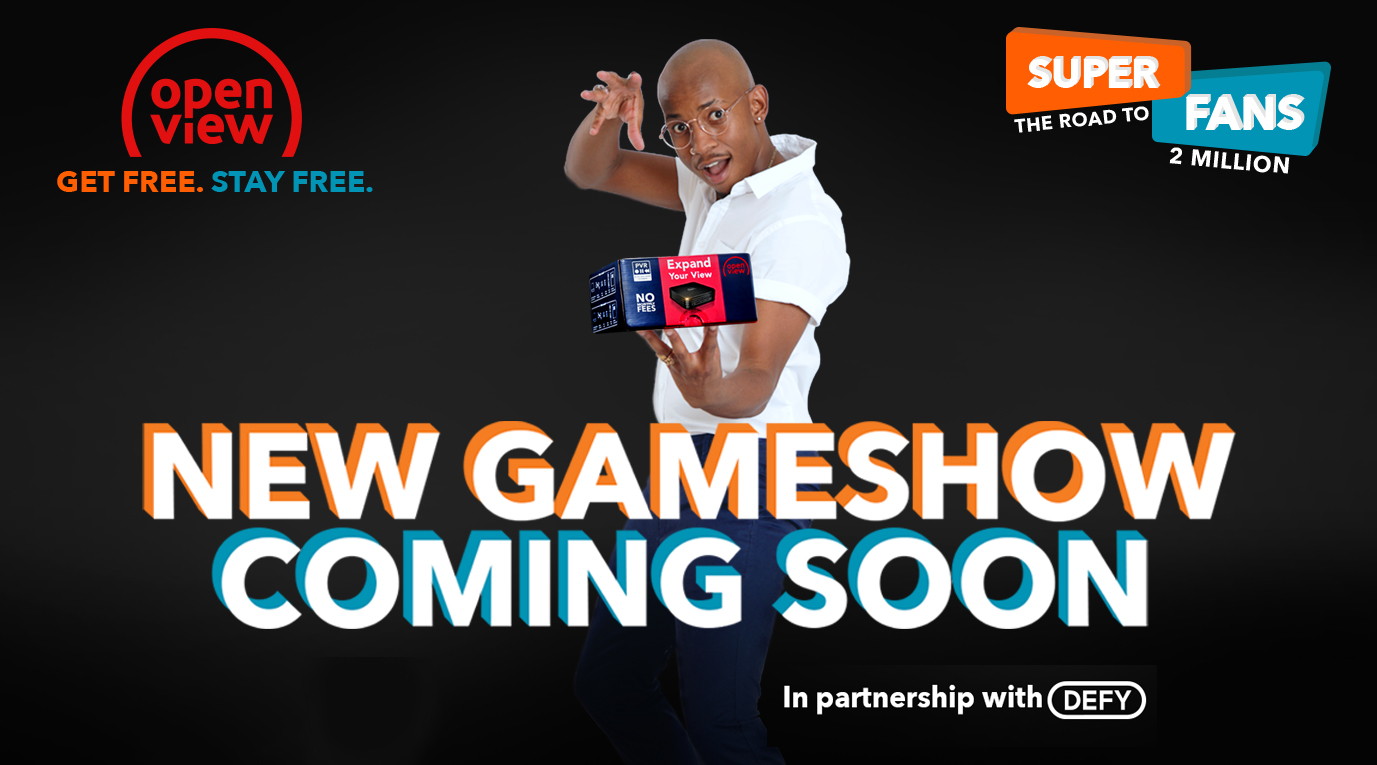 competition
Openview Super Fans
With over 1.9million activations, Openview is well on the way to 2million homes. We want to give back to our fans by giving away two BRAND NEW homes, each kitted with Defy appliances.
To do this, we've created Super Fans. The game show that will give us a chance to make our two ultimate Super Fans instant homeowners.
Entry is simple - visit the official Openview Facebook Page and comment on the pinned post telling us exactly why you deserve the title of Ultimate Super Fan.
It's really that simple - so do it right now, because spots are limited.
Click Here to be redirected to our official Facebook page.
Good luck, fans! Terms and Conditions Apply.