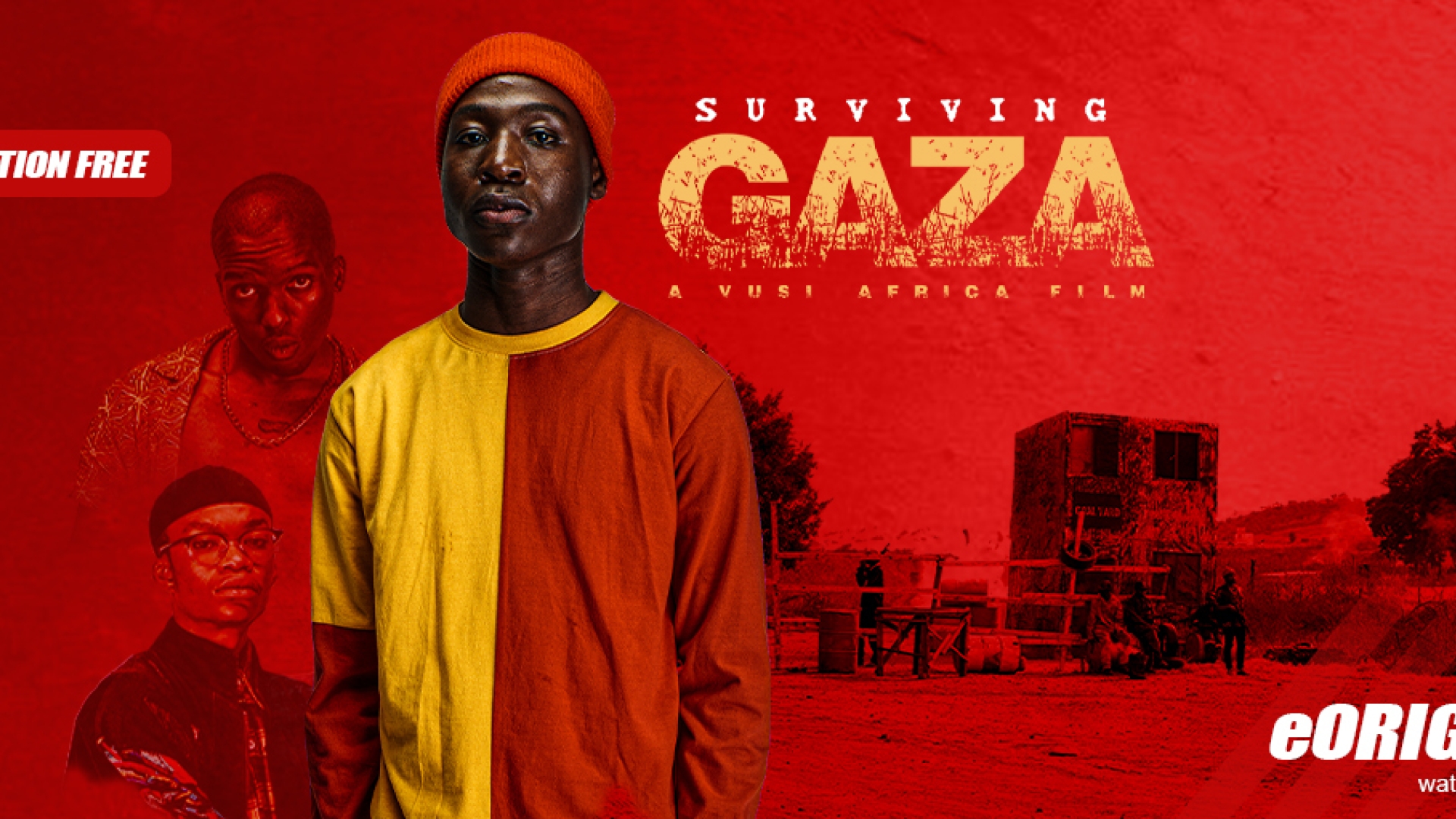 About
Watch Surviving Gaza on the eVOD app now or stream directly from the website. 
Stuck in lawless Gaza, South Africa, Phuzi (Botlhale Mahlangu) and his friends, who dream of Kwaito stardom, wind up using Phuzi's skills as a locksmith to steal a recording device to make a demo for Mdu Masilela (as himself). But the robbery goes bad – and results in murder! Phuzi wants to go to the police and confess all to Detective Tambo (Sekoati Tsubane) but if he does so, he'll miss his chance at stardom. Later, when Phuzi's love interest Thandeka (Samke Makhoba) returns to Gaza, and he gets a call from a record company, he believes this is his path to a better life. But local gangsters, Titus (Ayanda Daweti) and his sister Marcia (Indalo Stofile), have found incriminating evidence against Phuzi and blackmailed him into using his locksmith skills to rob Gaza's most dangerous criminal, Mjuk-Eight (Otto Nobela). Phuzi is faced with tough choices: get swept up in a life of crime or come clean and turn in a friend for committing murder so he can have his shot at stardom.
It's as easy as 1,2,3. Download the eVOD app now or stream directly from the website.