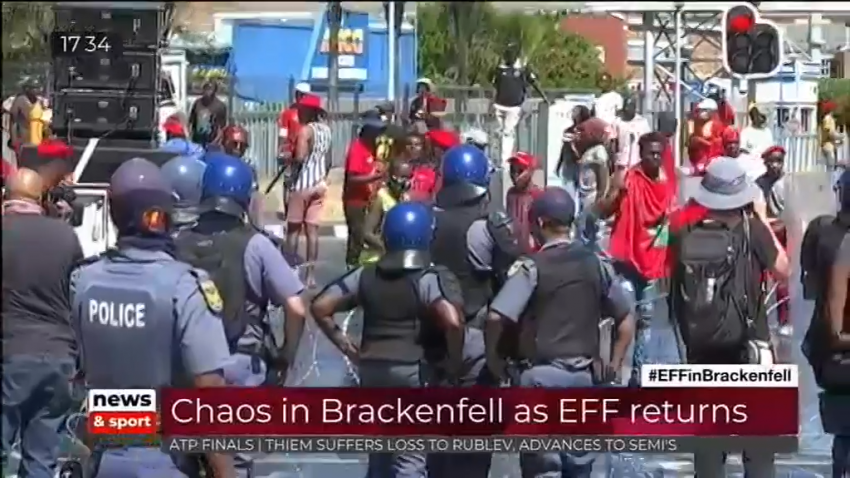 News
Chaos in Brackenfell as EFF returns
Premier Alan Winde says he feels 'let down' by the scenes that unfolded in Brackenfell today.
Stun grenades and a water cannon had to be used to disperse EFF supporters,
when  they returned to Brackenfell High School to stage a protest.
The group wanted to hand over a memorandum of demands to the school's management.
This is the EFF's second protest in the area against an alleged whites-only matric event.
Winde joined us to outline the road ahead.