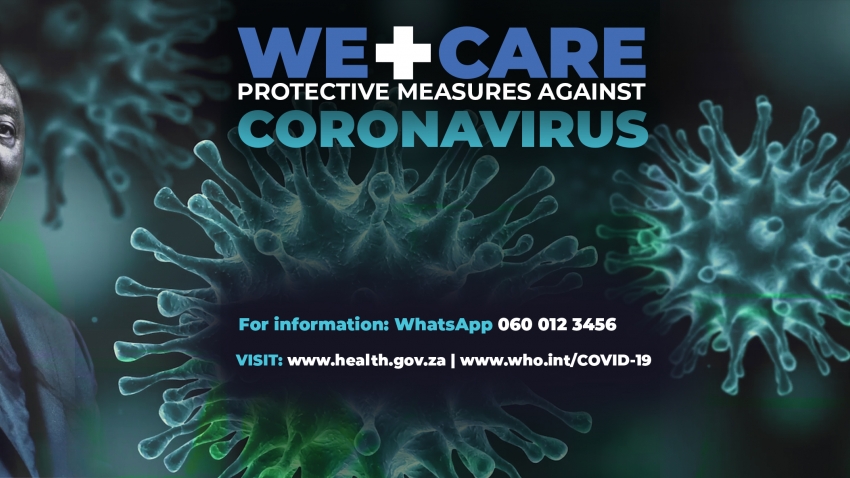 News
COVID-19: A National State of Disaster
On the 15th of March 2020, President Cyril Ramaphosa addressed the nation shortly after a cabinet meeting and declared COVID-19 a National State of Disaster. As of 16 March 2020, the current number of confirmed coronavirus cases in South Africa is 62.
"We have decided to take urgent and drastic measures to manage the disease, protect the people of our country and reduce the impact of the virus on our society and our economy. We have now declared a national state of disaster in terms of the Disaster Management Act."
What is COVID-19?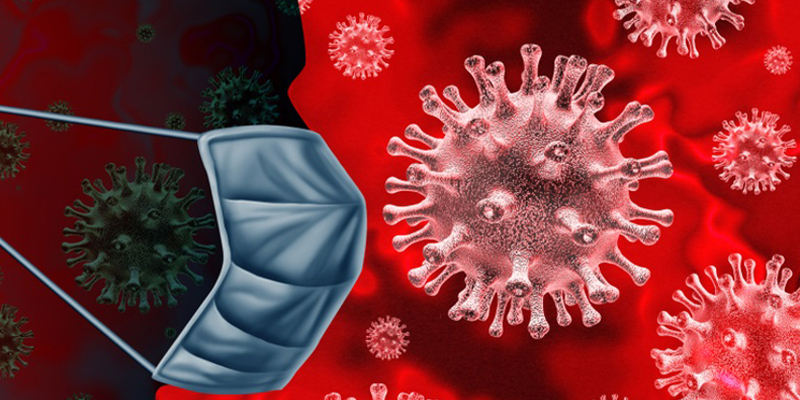 The coronavirus (COVID-19) is a large family of viruses that cause an illness that ranges from a cold to severe disease such as Middle East Respiratory Syndrome. The virus is a new strain that has not been discovered in humans before.
Coronaviruses are zoonotic, meaning they are transmitted between animals and people. The city of Wuhan in China was detected as the epicentre of this outbreak and The World Health Organisation (WHO) then announced the new coronavirus disease on the 11th of February 2020.
Since then over 100 countries worldwide have been reported with confirmed cases of COVID-19. The virus has now spread amongst our fellow South Africans, and the surge of this virus is continuing transmission.
Protective Measures
Be in the know. Protect yourself and those around you by taking the necessary measure to prevent this virus from spreading. Follow the below measures frequently to reduce the risk and spread of COVID-19.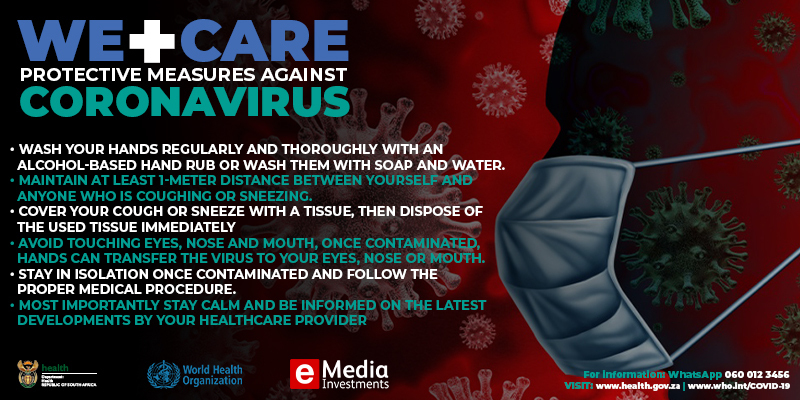 National State of Disaster Prohibitions
President Cyril Ramaphosa has declared COVID-19 as a National State of Disaster according to the terms in the Disaster Management Act, and South Africans are urged to adhere to the following measures to prevent COVID-19 from spreading any further: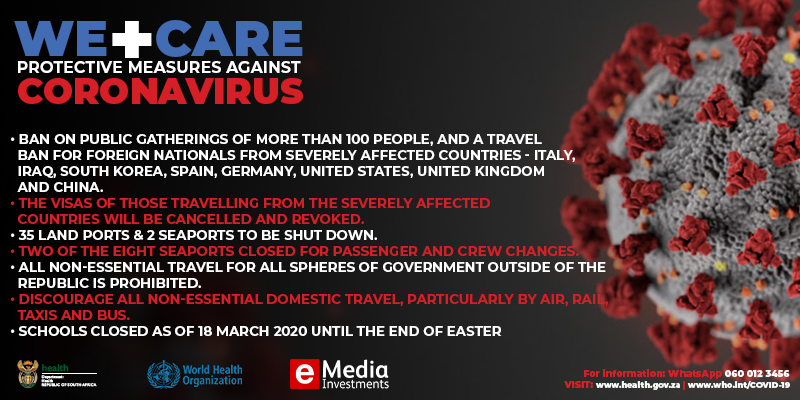 Remember, e.tv cares; stay calm, take precautionary measures and keep safe #WeCare.
For the latest news about COVID-19 visit the eNCA website www.enca.com  & e.tv News