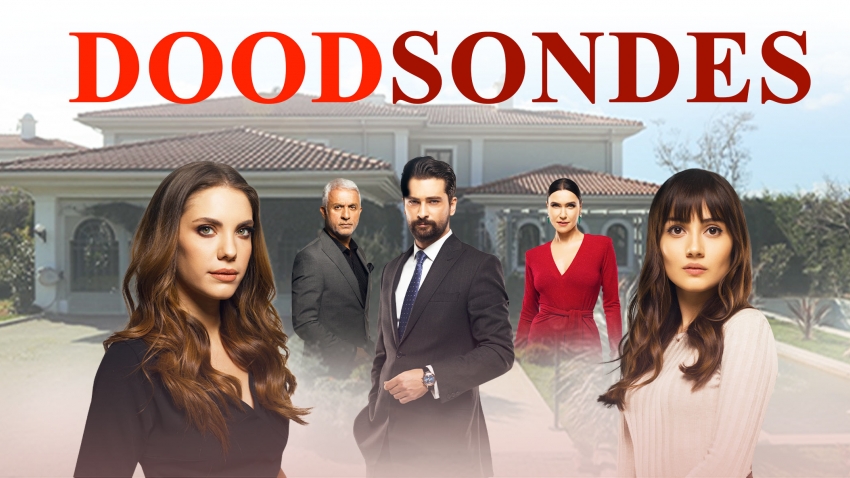 Scoop
Doodsondes premieres Monday, 6 January
Three things in life cannot be hidden "love, smoke, and money". The social society and the events behind the business world are exposed in this thrilling series.
Zeynep (played by Sevda Erginci) and Yıldız (played by Eda Ece) are two sisters who are very fond of each other but their dreams are completely different from each other. The life of Yıldız completely changes when she meets with the queen of high society: Ender Argun (played by Şevval Sam), who decides to use Yıldız to get rid of her husband Halit Argun (played by Talat Bulut) and makes Yıldız a life-changing offer.
Ender is the definition of a social butterfly she is addicted to money and power. When she was younger she caught the eye of a flirtatious married and billionaire businessman Halit Argun. She used her feminine charms to get the life she had dreamed of for years and clinched him when she fell pregnant.
The Company that Zeynep works for is bought by Alihan Taşdemir (Onur Tuna) an arrogant, ruthless and rich businessman. The contrasts of Zeynep falls for Alihan not knowing that he is Halit's business partners and Ender's brother. Yildiz's decision will affect not only herself but also Zeynep.
The Yilmaz sisters are thrust into the insane world of the super-rich. Yildiz begins her new job at the house of her dreams but realizes that this job is much more than what she signed up for. Zeynep, has to come to terms with her intense new boss, Alihan.
As Yildiz and Zeynep settle into their new jobs, Alihan intimidates Zeynep with his intense, eccentric behaviour. Yildiz begins to grow fond of her employer, Halit while becoming wary of his wife, Ender which is compounded when Ender offers her an extraordinary proposition.
Halit and Ender are supposed to be enjoying their party, but why can't Halit stop himself from messaging Yildiz throughout the night? While at the party, Ender meets up with her secret boyfriend, Sinan, to discuss the possibility of a life together. Zeynep gets mugged and Alihan reacts surprisingly.
Watch Doodsonders Monday – Friday at 7PM on eExtra.