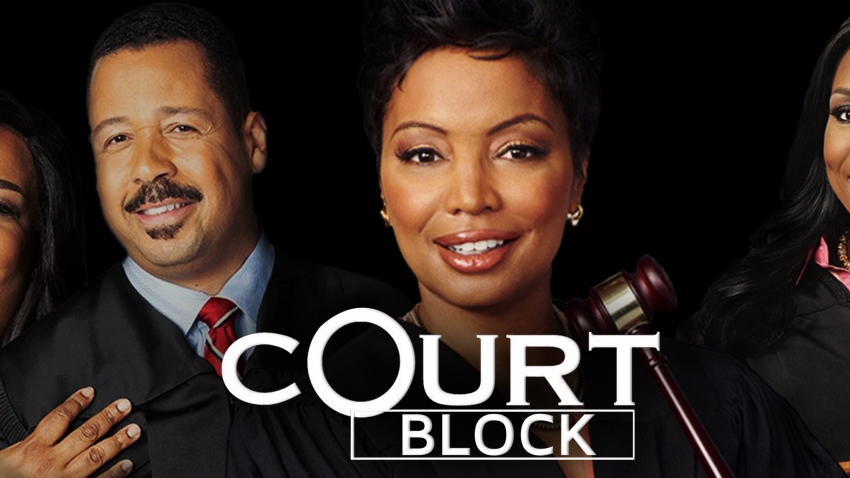 eExtra Court Block 
In the same way that some films are based on true stories, featured cases on courtroom dramas are based on real-life experiences. On the other hand, some are altogether made up, though often drawing inspiration from real life
Couples court with the cutlers:
16:50
Dana and Keith Cutler have been practising law together for almost 30 years. They are legal experts and trial attorneys and are the first married couple to preside over a television courtroom. Dana and Keith are graduates of the University of Missouri-Kansas City School of Law, and their combined knowledge of the law will help them uncover the truth behind couples in need. Dana practices education law with a focus on charter schools, while Keith is a civil defence trial attorney. Together, they use technology, including cell phone forensics, GPS tracking, and DNA evidence among other things, to tackle relationship disputes.

Paternity court:
17:15
Different from other court shows, "Lauren Lake's Paternity Court" acts only on family issues. There are no battles over rent money or damages caused by a car accident. These emotional court cases can have life-changing consequences for participants and sometimes new beginnings for individuals.
Divorce court:
17:35
The venerable courtroom show takes a look at real-life divorcing couples. The soon-to-be exes tell their stories to the judge, who gives the ruling and settles all the usual -- and unusual -- divorce issues by the end of the episode
Judge Jerry:
18:00
Host Jerry Springer had planned on retiring after The Jerry Springer Show ended production in 2018. The production company NBCUniversal, which had syndicated that tabloid talk show, convinced him to take on hosting duties for an arbitration court show, the distributor's first entry into the genre. It didn't take much convincing as Springer was intrigued by the opportunity to host a more "grown-up" program and to use his law school education.
The signature "Jerry! Jerry!" chant has been carried over to Judge Jerry, albeit only at the beginning of the show and never during the actual proceedings. Cases for Judge Jerry are chosen from pending small claims court cases that have already been filed in jurisdictions across the United States; according to Springer, this is to prevent litigants from purposely seeking out the show to earn 15 minutes of fame, a problem that had occasionally come up during the run of The Jerry Springer Show. In regard to his judicial style, Springer largely plays it straight, though he notes: "invariably I crack jokes because I can't help it... even if I have to be stern I'm never going to be mean"
Court Block airs weekdays from 16:50 - 18:00 on eExtra
DStv channel 195
Openview channel 105