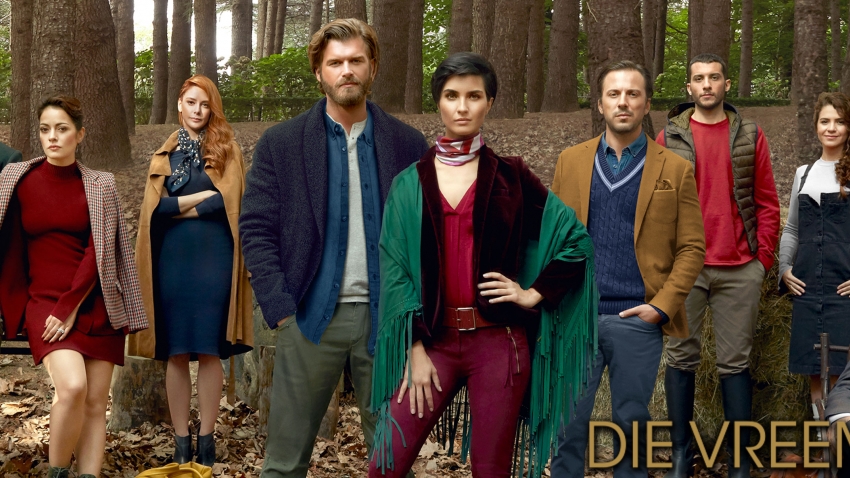 After hearing that Suhan survived the poisoning, Riza returns to finish his mission, but will he succeed? Don't miss the dramatic finale on Monday 2 December.
Monday 25 November
Cahide also gets interrogated by the police after telling the police that Hulya murdered her doctor. Hulya will be kept in custody because the police suspects that she really might have killed Cahide's doctor, Nedim.
Tuesday 26 November
Banu tells the police that it was Chiade who poisoned Suhan. Dapper and Suhan "act" in their living room. They talk about Riza knowing that he listens to them through the camera placed in Dapper's house. Hulya gets placed in the same room as Cahide in jail, they keep on fighting inside.
Wednesday 27 November
Cahide gives birth. Banu is reunited with her son after he gets saved from Riza. Riza wants Banu to tell Dapper that he kidnapped her son. He still doesn't know that Dapper actually saved Banu's son.
Thursday 28 November
Cahide is at the hospital with her newborn baby, unaware of what happened to her husband. Sirin, Tete and Kemal tell her the truth… Dapper appears on TV, he asks people for help to find Suhan.
Friday 29 November
Suhan manages to call Dapper from the place where Riza keeps her. The phone owner gives Dapper the address and he promises he'll find her. Riza sees the guy standing in front Suhan's window and notices that Suhan got help.
Monday 2 December
Riza is put on trial. The doctors manage to save Suhan's life. Tahsin talks to Mihriban and admits the real reason why he married Nurhan and not her. The staff at the mental facility helps Riza to get to a boat and Riza indeed gets to the harbor. The boat stops in the middle of the sea; Tahsin and Dapper are on the boat. It is understood that this is all a plan organized by Tahsin and Dapper.
Catch Die Vreemdeling Monday – Friday at 5:30PM on e.tv and 8PM on eExtra until Monday, 2 December.