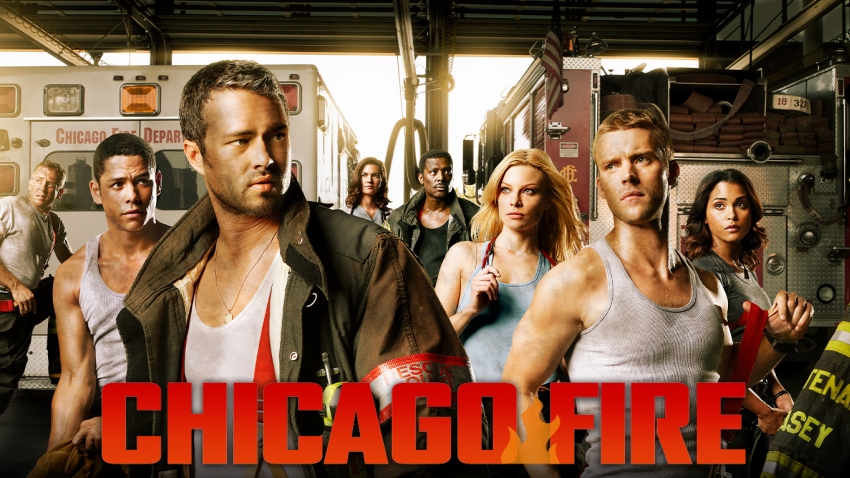 Scoop
Things heat up on e.tv this January
Chicago Fire is an edge-of-your-seat view into the lives of everyday heroes committed to one of America's noblest professions. The firefighters, rescue squad and paramedics of Chicago Firehouse 51 risk their lives week in and week out to save and protect the citizens of their incredible city.

This is an extended family and everyone inside Firehouse 51 knows no other way than to lay it all on the line for each other. Lt. Matthew Casey (Jesse Spencer) leads the truck company and brash Lt. Kelly Severide (Taylor Kinney) runs the rescue squad.
The firehouse also includes Battalion Chief Wallace Boden (Eamonn Walker), a fireman's fireman. As chief of 51, Boden keeps his house running smoothly and his firefighters prepared to overcome all adversity. Gabriela Dawson (Monica Raymund) feature alongside paramedic Sylvie Brett (Kara Killmer), seasoned veteran Christopher Herrmann (David Eigenberg) and resourceful firefighter Stella Kidd (Miranda Rae Mayo).
Episode 1
The men and women of Firehouse 51 try to recuperate after the tragic loss of one of their own. One month later, the two Lieutenants at 51, Matthew Casey and Kelly Severide, are still at odds with each other over Andy Darden's death. They are forced to settle their differences when one of their colleagues, Christopher Herrmann, is at risk of losing his life.           
Episode 2
Severide struggles with an ongoing shoulder injury as he tries to save a construction worker in a collapsed building. The men get a call to an apartment basement fire and mediate between an elderly tenant and his angry landlady.
Episode 3
Casey is forced to make a difficult decision about whether or not he wants to report CPD Detective Voight's son for DUI. Severide finally makes an appointment to see the doctor about his injured arm, which turns out to be a fractured vertebra. Peter Mills finds that splitting his time between his mom and her restaurant and his own job is difficult.
Watch Chicago Fire weekdays at 8:30PM.