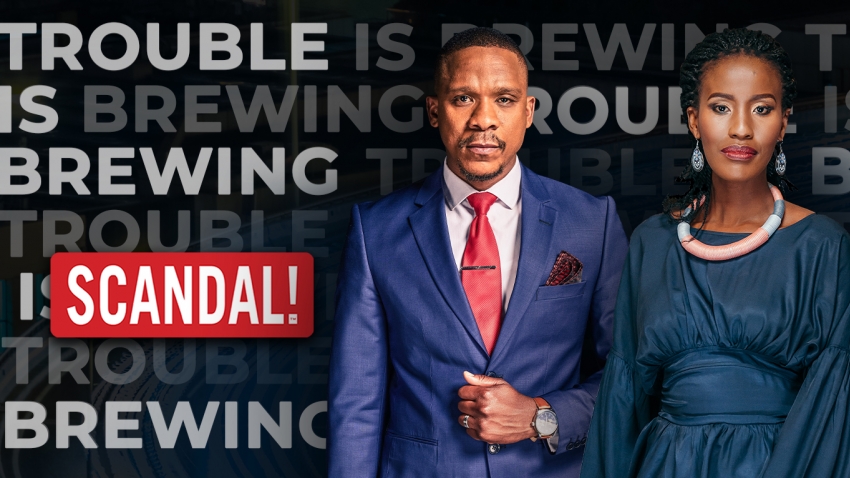 Scoop
Trouble is brewing…
Trouble is brewing as the two most feared villains on the show, Thembeka and Mthunzi, partner up to hatch a plan that could please both parties. Kgosi and Kabza run out of luck when their thievery and robing come to an end. 
Monday
Kabza and Kgosi's plan to rob the Ngema's backfires, but Cee-Jay ends up being the one caught in the crossfire. Yvonne fulfills a promise to Tebello and takes him out for dinner at Q's lounge. Thembeka and Mthunzi hatch a plan that could be beneficial to both of them. 
Tuesday
Mthunzi lets Thembeka know of his intentions to take down Thebe Langa and the two end up coming to an agreement. Meanwhile, Yvonne's mother's condition takes a turn for the worst.
Wednesday
Mme Betty's health continues to deteriorate. Yvonne & Tebello prepare to share their last moments with her. The CBT learn that Kabza and Kagiso have been behind the robberies in the community and they go on the attack.
Thursday
Thembeka lands herself an interview with Boniswa Langa to be the next Thebe Langa Marketing Manager. Kgosi is stranded and finds himself living in the streets; at the same time, the police are on the lookout for him. 
Friday
Mthunzi calls Quinton to propose a business offer to him under an anonymous identity. Cee-Jay provides evidence to the police that proves that Kabza and Kgosi are behind the robberies.
Catch Scandal every Weekdays at 7:30 PM on e.tv
Catch up on last week's episodes on VIU