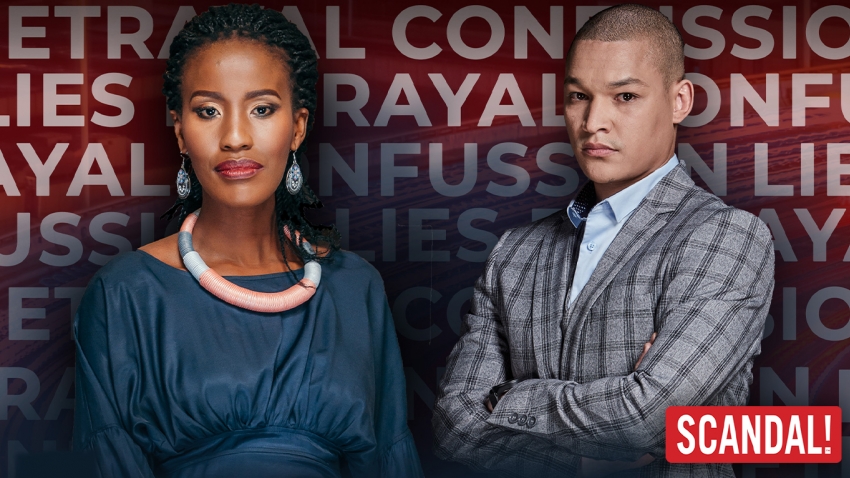 Scoop
This week on Scandal!
Secrets are revealed, the bare truth has been laid. Quinton learns the truth about Thembeka's actual state of health whilst Yvonne and her mother on the other hand fully confront the whole truth about their past.
Monday
Tebello is curious about what happened between Yvonne and her mother in the past as he senses the tension in the room. The community has made some progress and have been able to track down a few stolen goods. Quinton learns the truth about Thembeka's health.
Tuesday
Yvonne finally confronts her mother about the past and we learn the full truth as to what caused the big rift between both of them. The CBT turns into a vigilante group as they attacked Gloria for having stolen goods that she wasn't aware of.
Wednesday
Quinton returns all the investment money he received from Thembeka. Meanwhile, Vincent piques Mthunzi's interest in Thembeka Shezi.
Thursday
Mthunzi baits Thembeka to a business proposal that he has for her. Lindiwe starts connecting the dots and realizes that Kabza and Kagiso might be behind all the community robbings. 
Friday
Mthunzi and Thembeka finally meet in person, however, Thembeka is quite sceptical of Mthunzi and his intentions. Lindiwe and Cee-Jay set up a plot that could prove that Kabza and Kagiso are behind on all the community robbings.
Catch Scandal every Weekday at 7:30 PM on e.tv