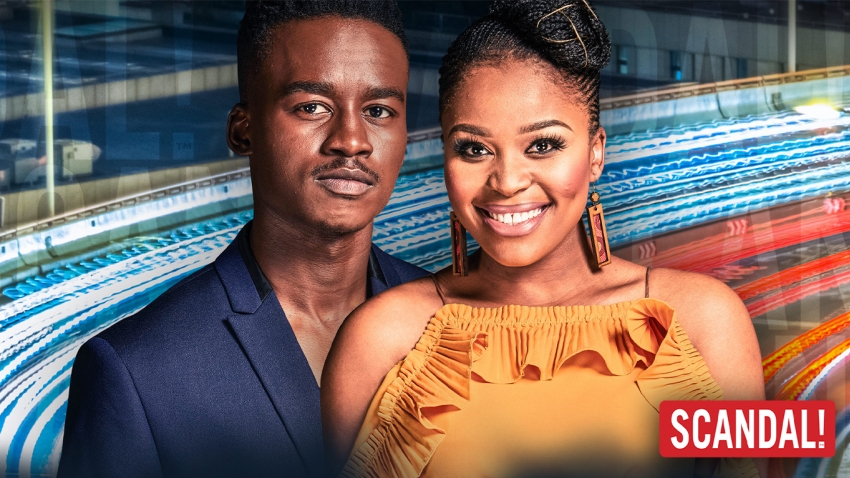 Scoop
Xolile Weds Romeo at the Medupe household
Wedding bells ring at the Medupe household, Xolile and Romeo make things official with a majestic white wedding; however, Chumani's anxiety throws a spanner in the works to the wedding festivities and the couple receives a letter from an ominous sender at the reception.
Monday
Xolile returns from her wedding in Bisho and Chumani finds himself having to explain his absence from the wedding. Kagiso manages to get himself a driver's license to convince Mdu to lend him his car. Meanwhile, Kabza starts splurging and flaunts his new possessions, drawing a lot of attention to him.
Tuesday
It's the day of the wedding, Xolile and Romeo are finally getting married; however, Chumani's frantic anxiety sees him running off, leaving Xolile alone at the aisle. Quinton confesses his love for Thembeka and makes a surprising grand gesture to her at the wedding. 
Wednesday 
The wedding festivities continue and a calmer Chumani now joins in on the celebrations. Mthunzi sends his "love" to the couple in a letter that's read out loud at the reception.
Thursday
Kgosi and Kabza's organization gets robbed again. Quinton lets Layla know of his intentions to re-marry Thembeka. Yvonne grows fond of Tebello even more, but she struggles to form a bond with her mother because of old grudges.
Friday
Kabza and Kagiso's web of lies keeps on growing and they have now entangled Cee-Jay. They got him to lie about their whereabouts on the night they got robbed. Lerumo got Quinton thinking, and now he realizes that Thembeka might not be 100% honest about her health.
Catch Scandal! on e.tv Weekdays at 7:30 PM